Dog Of The Month
Once a month the Staff at Doc's K9 Stay & Play will choose a Dog of the Month. The dog chosen will receive a Free Doggie Daycare Day Pass, biscuits, a Doc's K9 Sticker, and bragging rights at the Daycare, their photo display at the center and on the web.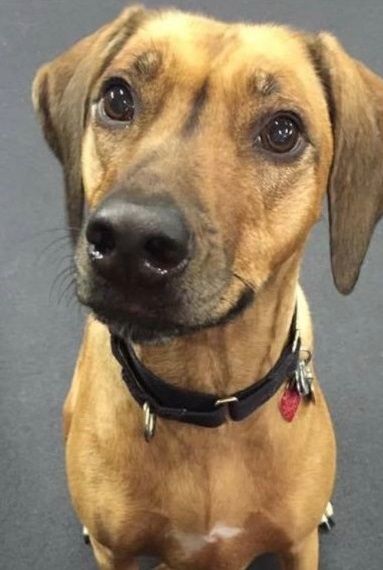 March 2018
Meet Miss Georgia
A Rhodesian Ridgeback truly a shy
girl, looking for her place in the world.
Has she ever found it, rushes through the entrance to get back to her subjects, Loves to play with the Big Boys, has a mean right hook. She is loving her life.
Happy to have her in our family!!!!!