Dog Of The Month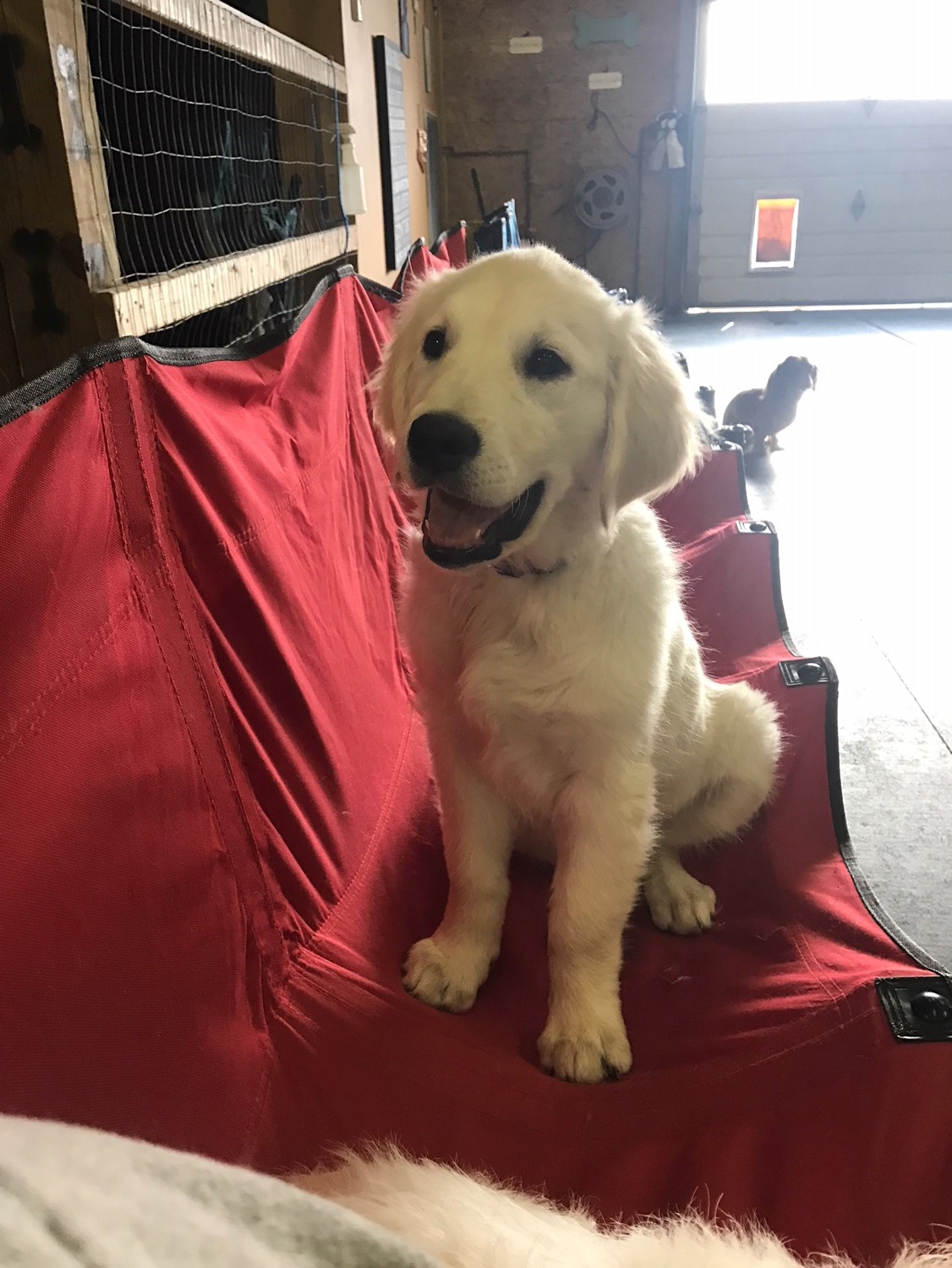 Once a month the Staff at Doc's K9 Stay & Play will choose a Dog of the Month. The dog chosen will receive a Free Doggie Daycare Day Pass, biscuits, a Doc's K9 Sticker, and bragging rights at the Daycare, their photo display at the center and on the web.
January 2018
Meet Winston

Golden Retriever puppy 3 1/2 months old and totally confident and full of himself. No keeping this one down, he is out to win the world. He wants to be everyone's friend and plays until he drops. He is a very busy pup who will not stop. We are Happy he is part of the Stay & Play Family!!!!

He will be receiving a free day at doggie daycare!